Stamped Concrete Wake Forest
Professional Stamped Concrete Services in Wake Forest, Wake County NC
Stamped Concrete Services in Wake Forest and Wake County NC
At Wake Forest Concrete Contractors, we specialize in providing top-quality stamped concrete services to our customers. Our team has many years of experience installing stamped concrete and is equipped with the latest tools and techniques to ensure your stamped concrete project is installed to your specifications. Whether you are looking for stamped concrete for your home or business, our team can provide various options.
We take pride in offering stamped concrete solutions for projects of all sizes, and no job is too big or small for us. Our team can handle everything from residential driveways and patios to commercial walkways and parking lots. We work with our clients diligently to acknowledge their specific needs and requirements and then create a stamped concrete design that suits their style and preferences.
Our experts are always on hand to ensure that the installation procedure runs as smoothly as possible. We acknowledge that any construction project can be disruptive, and we strive to minimize the inconvenience caused to you during installation. With our attention to detail and devotion to quality, we guarantee you will be satisfied with the result.
If you are looking for stamped concrete services that are reliable, affordable, and of the highest quality, look no further than Wake Forest Concrete Contractors. Call us today or fill out our inquiry form to get started on your stamped concrete project. Our team of experts is ready to assist you in accomplishing the look and feel you want for your property with our range of stamped concrete solutions.
Where Can Stamped Concrete Be Used?
Stamped concrete is a flexible and cost-effective way to add aesthetic appeal to your property. This decorative concrete can be used in various applications, such as driveways, patios, pool decks, walkways, and interior floors. Each option has unique design possibilities and benefits, making it worth exploring in more detail. So let's dive in and discover where stamped concrete could enhance your space.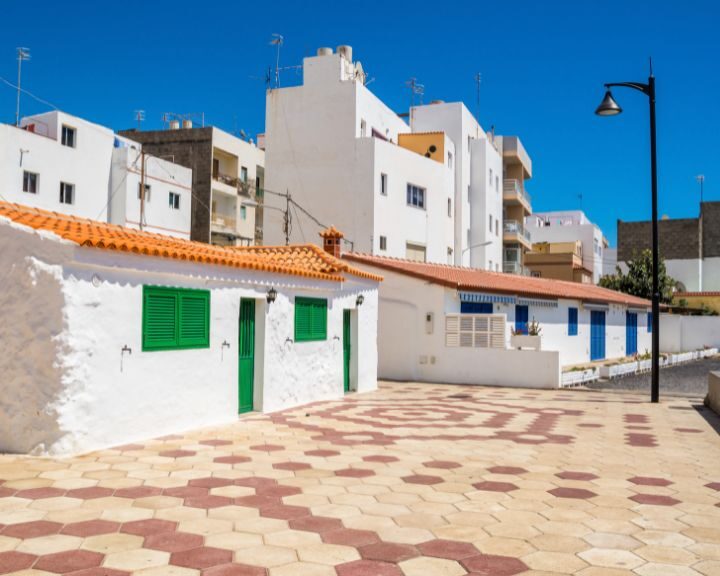 What are the benefits of stamped concrete?
Stamped concrete is a popular option for enhancing the appearance of residential and commercial properties. The benefits of stamped concrete go beyond aesthetics, as it offers durability, low maintenance, and cost-effectiveness compared to other paving materials. With stamped concrete, you can customize the design to fit your style and preference, giving your property a unique touch. Let's explore the benefits of stamped concrete in more detail to see why it is a top choice for property owners.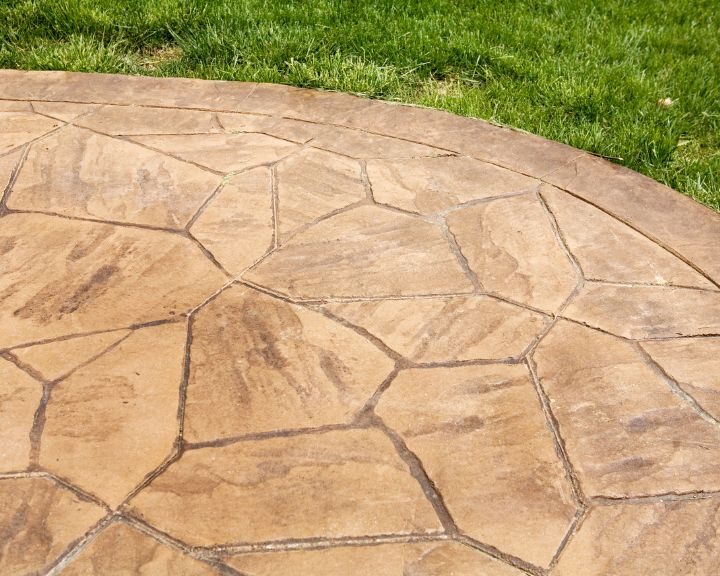 Frequently Asked Questions
Professional Stamped Concrete Installation Near Me
Stamped concrete is an excellent solution for property owners who want to enhance the beauty and functionality of their outdoor spaces while staying within their budget. With its durability, versatility, and affordability, stamped concrete offers many benefits, making it a top choice for many homeowners and business owners alike.
We specialize in providing high-quality stamped concrete services for residential and commercial properties at Wake Forest Concrete Contractors. Our team of experts has years of experience designing and installing custom-stamped concrete projects that meet our client's unique needs and preferences.We serve clients in a wide range of areas, including:
Apex

Cary

Clayton

Durham

Fuquay-Varina

Garner

Holly Springs

Knightdale

Morrisville

Raleigh

Siler City

Wake Forest
Our dedication to delivering exceptional service and exceeding our client's expectations has earned us a reputation as one of the top concrete contractors in the area.
If you want to learn more about our stamped concrete services or request a quote, please don't hesitate to contact us. You can either give us a call or fill out the inquiry form on our website, and one of our friendly team members will be happy to assist you. Let us help you transform your outdoor space into a beautiful and functional area you can enjoy for years.