Concrete Sidewalks Wake Forest
Professional Concrete Sidewalk Services in Wake Forest, Wake County NC
Concrete Sidewalk Services in Wake Forest and Wake County NC
At Wake Forest Concrete Contractors, we understand the importance of a well-constructed sidewalk for commercial and domestic properties. Therefore, we proudly offer our professional concrete sidewalk services to the Wake Forest, North Carolina area, providing top-quality installations that meet our client's specific needs and specifications.
With many years of experience in the industry, our team has the expertise and skills to handle any concrete sidewalk installation project. We use modern tools and techniques to ensure that the installation process runs smoothly, delivering the highest quality results to our customers.
Our concrete sidewalk services cater to domestic and commercial customers, and we can install concrete sidewalks of all sizes, ranging from small residential projects to large-scale commercial developments. We understand that every project is distinctive and work diligently with our clients to ensure we deliver a finished product that meets their requirements.
At Wake Forest Concrete Contractors, we have a team of experts dedicated to delivering extraordinary service to our clients. From the initial consultation to the final installation, our team is on hand to ensure the process runs smoothly, providing expert advice and support at every step.
We take pride in our commitment to high-quality and customer satisfaction, and our goal is to transcend our client's expectations with every project we undertake. If you need a professional concrete sidewalk installation, we invite you to contact us today to learn more about our services. Call us today or fill out our online inquiry form to schedule your consultation.
Where Can You Install a Concrete Sidewalk?
Adding concrete sidewalks to your outdoor space is an excellent idea as they provide pedestrians with a safe, long-lasting surface. You can install them in various locations, such as residential properties or commercial areas, and enjoy their many benefits. Take a closer look at your options and discover how concrete sidewalks can enhance your outdoor space.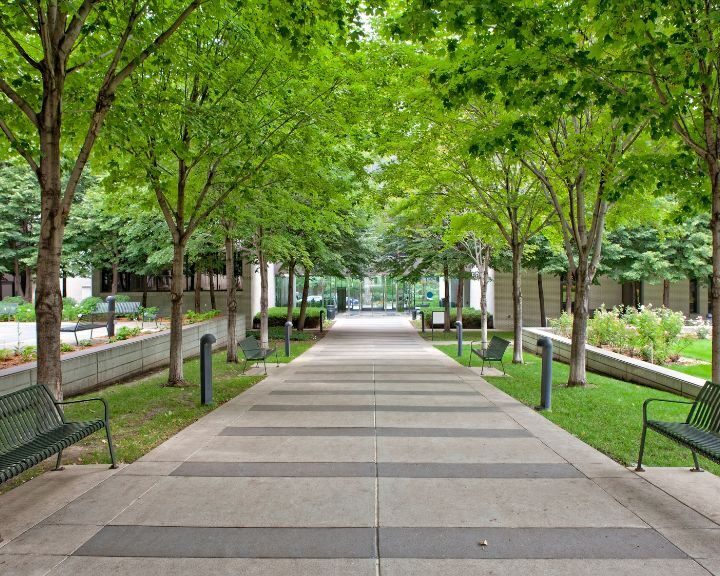 What are the benefits of concrete sidewalks?
Concrete sidewalks offer a variety of benefits for residential and commercial properties. From durability and safety to low maintenance and customization options, many reasons exist to consider installing a concrete sidewalk. We will explore the benefits of concrete sidewalks in more detail, helping you decide on your property.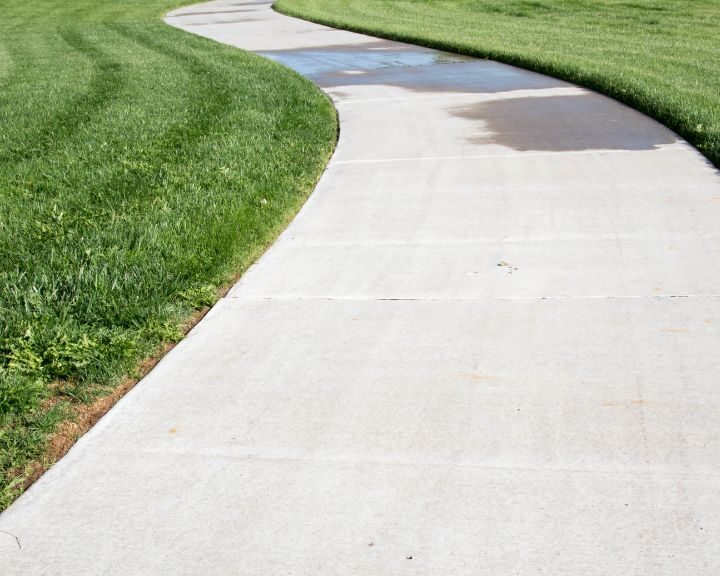 Frequently Asked Questions
Professional Concrete Sidewalks Near Me
Wake Forest Concrete Contractors provides superior concrete sidewalk services to residential and commercial clients in the Wake Forest area. Our team of experts are highly skilled and experienced in delivering quality concrete sidewalks that are durable and aesthetically pleasing.
We understand that having a well-constructed sidewalk is vital for the safety and convenience of your family, employees, or customers. Therefore, we are committed to using only the best materials and techniques to make your sidewalks functional and visually appealing.
We serve clients in a wide range of areas, including:
Apex

Cary

Clayton

Durham

Fuquay-Varina

Garner

Holly Springs

Knightdale

Morrisville

Raleigh

Siler City

Wake Forest
Feel free to contact us if you need concrete sidewalk services in any of these areas. Our team is always ready to discuss your project and provide you with a free estimate.
At Wake Forest Concrete Contractors, we are passionate about delivering high-quality services that exceed our client's expectations. Contact us today by phone or filling out our inquiry form to learn more about how we can help you with your concrete sidewalk needs. We look forward to hearing from you!