Concrete Driveways Wake Forest
Professional Concrete Driveway Services in Wake Forest, Wake County NC
Concrete Driveway Services in Wake Forest and Wake County NC
At Wake Forest Concrete Contractors, we specialize in providing top-quality concrete driveway services to customers in Wake Forest and throughout North Carolina. Our experienced professionals have been providing top-quality concrete services for years, ensuring that our customers get the best possible results.
Our concrete driveway services are comprehensive and tailored to meet our customers' specific needs and preferences. We use the latest tools and techniques to ensure that our concrete driveways are installed to the highest standards, meeting and exceeding customer expectations. We understand that every customer has unique requirements and we work closely with our clients to ensure we deliver precisely what they need.
Our services are not limited to residential customers; we also cater to commercial clients. No matter the size of the project, we have the expertise and experience to handle it all. We take pride in working efficiently and effectively, always providing top-quality results.
At Wake Forest Concrete Contractors, we believe no job is too big or small. Our concrete driveway experts are always on hand to ensure the process runs smoothly from start to finish. We are dedicated to providing our customers with a hassle-free experience, ensuring they are delighted with the final product.
We invite you to call us today at our phone number or fill out our online inquiry form to get started with your concrete driveway project. Our team of experts is ready to answer any questions and provide you with a free, no-obligation quote. So today, let us help you transform your property with a durable and attractive concrete driveway!
The Different Types of Concrete Driveways
Concrete driveways come in different styles that can add value and enhance the curb appeal of your property. Whether you prefer a plain, brushed, stamped, pave cut, colored, or exposed aggregate concrete driveway, we can help you choose the best option that suits your needs and budget. Let's look at each type to help you make an informed decision.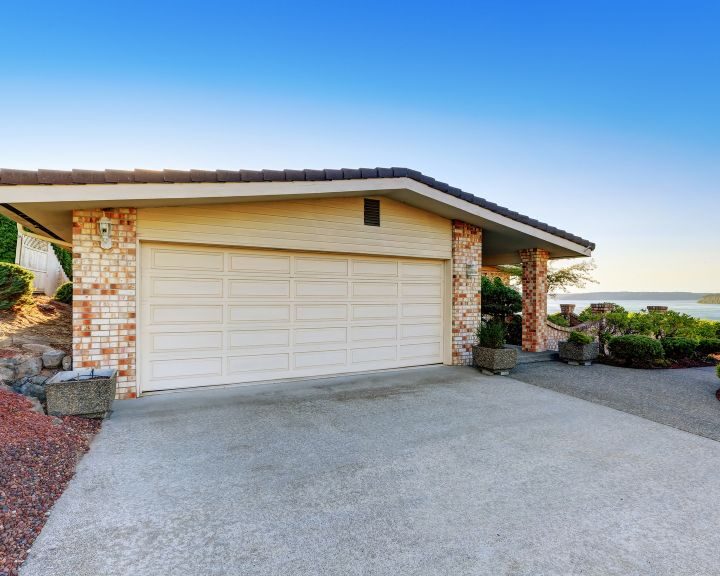 What are the benefits of concrete driveways?
Concrete driveways offer many benefits to homeowners, including durability, low maintenance, increased property value, easy repairs, and affordability. Let's look at each benefit to understand why concrete driveways are popular among homeowners.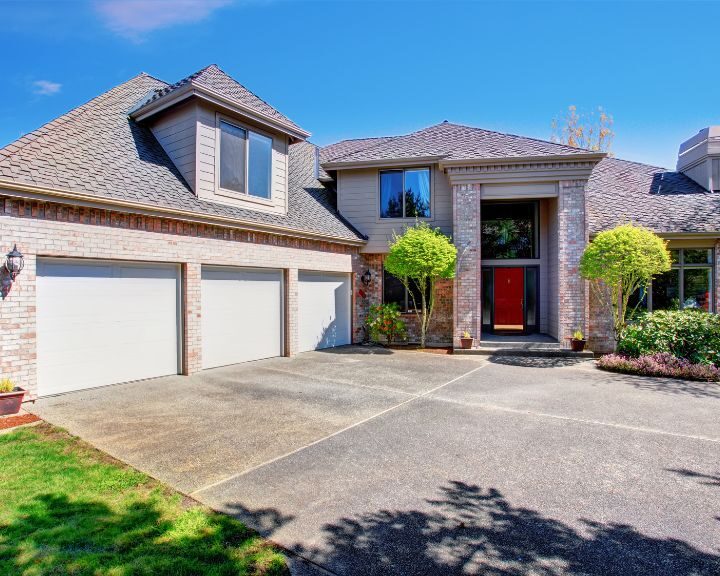 Frequently Asked Questions
Professional Concrete Driveways Near Me
Wake Forest Concrete Contractors offers professional concrete driveway services to meet our customer's needs and expectations. Our team of experts has years of experience installing concrete driveways of all shapes and sizes, and we use the latest tools and techniques to ensure a quality finish.
Areas We Serve:
Apex

Cary

Clayton

Durham

Fuquay-Varina

Garner

Holly Springs

Knightdale

Morrisville

Raleigh

Siler City

Wake Forest
We take pride in serving our customers in these areas, and we strive to provide a service that is reliable, efficient, and affordable. No matter where you are located in these areas, we can provide the concrete driveway services you need. Our team is dedicated to ensuring that the installation process runs smoothly from start to finish.
If you are looking for professional concrete driveway services near you, look no further than Wake Forest Concrete Contractors. Contact us today to learn more about our services or to schedule a consultation.